Clear the Shelter Event
---
Join Finding Rover as we get ready to help promote the largest single-day pet adoption event in the nation on Saturday , August 18th.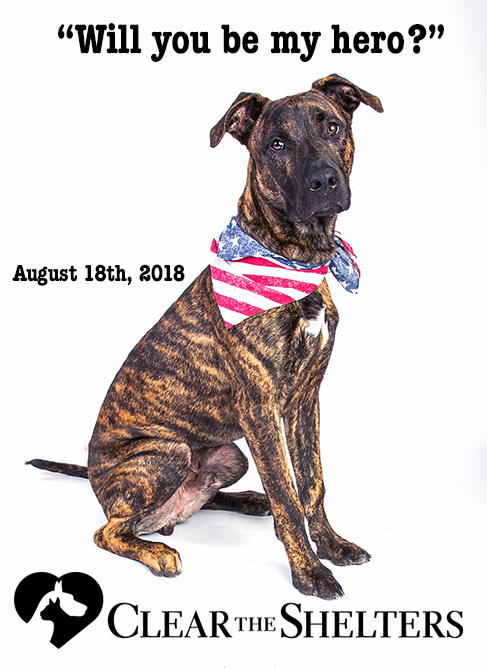 We love when media outlets use their power to support animals in need. NBC and Telemundo affiliate stations will be teaming up with hundreds of animal shelters across the country on August 18th to make just that happen. This nationwide drive has already helped over 150,000 pets find homes since 2015. Clear the Shelters is not just about finding a home for every animal, but also raising awareness about pet overpopulation, shelter overcrowding, and the importance of spaying and neutering your pets.
By partnering with shelters across the country, Finding Rover makes finding your perfect pet even easier during Clear the Shelters. To help further community reach, we have listed all of the Finding Rover Shelter Partners below who are participating this year. Just click on the shelter name that is closest to you and you will jump straight to view their available dogs and cats!
To take it a step further, our facial recognition technology can now be used to help streamline your adoption process! In our Adopt A Pet tab, you can simply upload a picture of a dog or cat you are interested in adopting, and our technology will search your local area, including our Finding Rover Partners, and return with the best matches available.
If you don't see your local shelter linked below, you can check if they are an event participant on the Clear the Shelters website. Simply enter your zip code and search! And if you would like to help your local shelter come on board as a Finding Rover partner for free, all they need to do is fill out the quick form in the Partners Tab!
Help us help shelters across the U.S. make 2018's Clear the Shelters event the most successful one yet!
Participating Partner Shelters Include:
Categories
---